SEO Services Managed by Experts
Maximise your online visibility and reach your target audience with our Managed SEO services.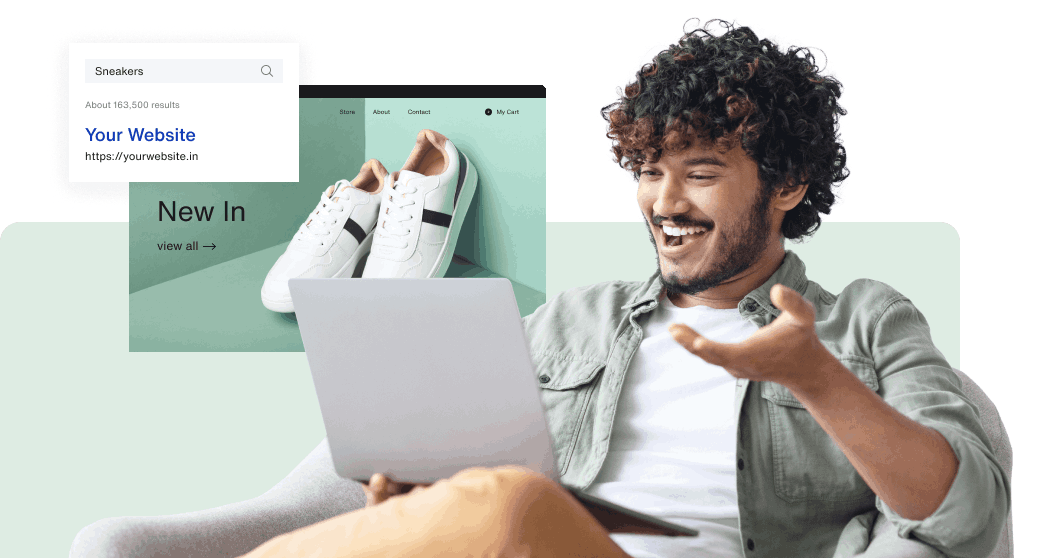 Managed SEO Plans & Packages
Take your business to new heights and dominate search engine rankings like never before
with our top-grade SEO services.
What Do You Get With Bigrock's
Managed SEO Services
Improved SEO Ranking
See improvements on your SEO ranking as we optimise your website's content, structure, and other key factors to increase its visibility.
Expert SEO Manager
Leave the heavy-lifting to our team of SEO experts. They'll take charge in planning and executing a solid SEO strategy for you.
SEO Copywriters
Let our team of copywriters create compelling, SEO-rich content that engages readers and drives traffic to your website.
Targeted Campaigns
Let us execute SEO strategies tailored to your needs and target keywords your customers are searching for.
Monthly Reports
Get monthly data-driven reports on your SEO campaign, including ranking and performance reviews.
Website Analytics
Your website data will be analysed and interpreted into valuable insights to improve SEO strategies and enhance overall website performance.
How Managed SEO Works
Let Our SEO Experts Choose the Right Keywords for You
Our team of experts will find the right keywords for your business ensuring that your website is visible to your target audience every time they search for related topics.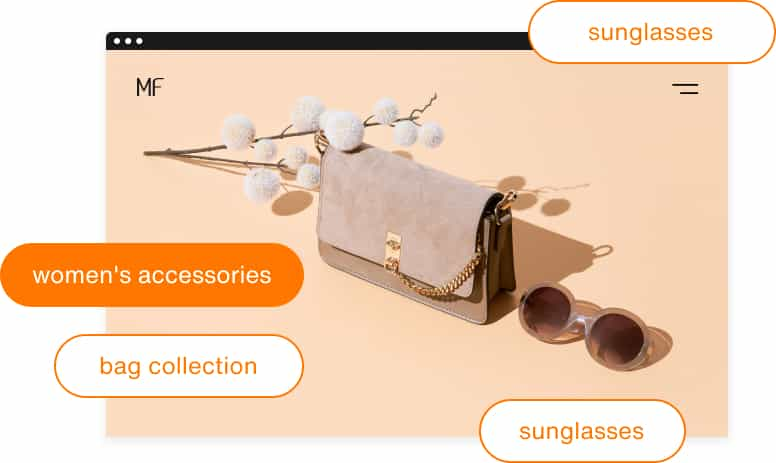 Identify Optimisation Opportunities by Knowing Your Site's Strengths and Weaknesses
Trust our expert SEO services to audit your website regularly and customise a plan based on their findings to efficiently improve your search engine rankings and achieve your goals.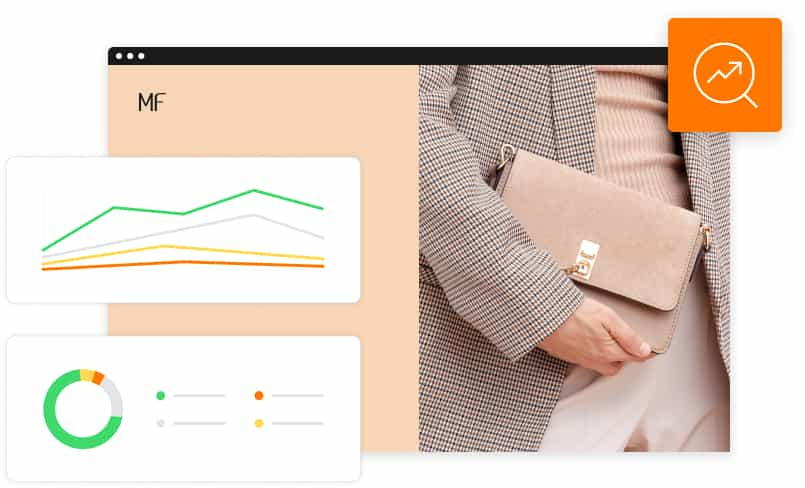 Maximise On-Page Optimisation to Drive More Traffic 
Our expert copywriters will create SEO-rich, credible website and blog content based on recommendations from our team to boost your website's engagements and drive more traffic.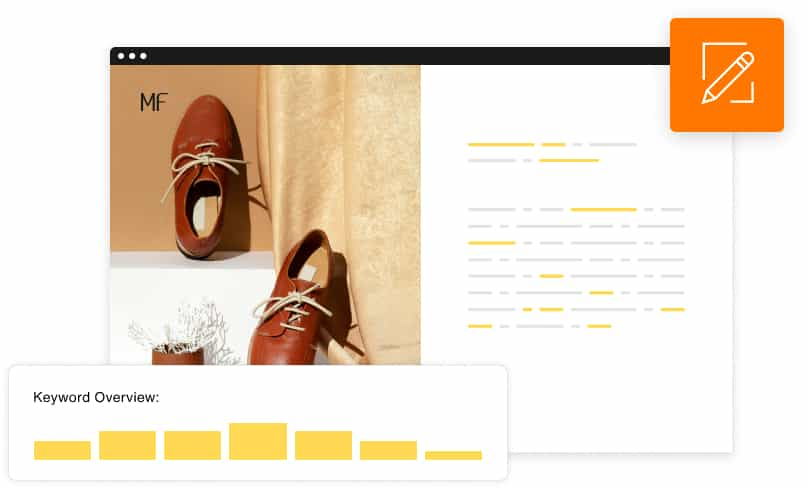 Understand Your Website's SEO Performance Through Our Regular Reports 
A dedicated SEO Manager will create and share with you detailed reports and analytics, highlighting your website's visibility, rankings, performance, traffic, and other key metrics to provide valuable insights into your SEO success.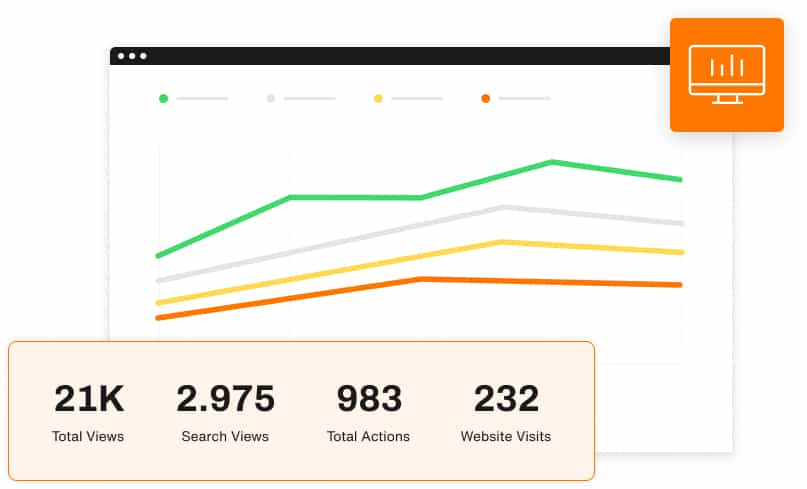 Our Customers Love Us
After bringing my business online, sales increased by 40%! By investing just a small amount into my new website, I have won 7 new contracts from huge companies I could never have even thought of earlier. All thanks to my professional website.

Ajay Chauhan
BigRock Customer
My previous website designer was charging an unfair amount and doing a shoddy job. I am glad I shifted to BigRock; the post-sales support, pricing, and user-interface are top quality!

Rishabh Pugalia
BigRock Customer
BigRock is an amazing web building experience. It's user-friendly DIY Sitebuilder helped me build my website quickly and without any assistance at all.

Khalid Bashir Khan
BigRock Customer
I purchased couple of domain names and a DIY package from BigRock and it was the best decision I could have ever made. With BigRock's help I was able to customize my business website, having absolutely zero knowledge of programming or designing. Thank you Bigrock!

Mohsin Khan
BigRock Customer
Frequently Asked Questions
If you want to get found online, you need to make sure your website shows up on search engines.  
Managed SEO service is one of our business solutions where our team of SEO experts takes the responsibility of managing and executing SEO strategies to improve your website's ranking. This allows you, business owners, to outsource your SEO work to experts so you can focus more on your core operations.
Bigrock offers a complete suite of managed SEO services, including a team of expert professionals, an SEO manager, SEO copywriters, website analytics, and targeted campaigns, helping you rank among the top results on SERPs.
At Bigrock, our team of experts will help your business to rank for the keywords that matter by putting your vision into action. We provide a dedicated SEO manager and a team of SEO copywriters to conduct keyword research, create a customised SEO plan, build targeted campaigns, and more. Additionally, we offer monthly and quarterly reports to demonstrate your website's traffic, rankings, visibility, performance, and even new and returning visitor data. Overall, our well-executed services will enhance your online visibility across search engines and attract potential customers.
Yes, we will implement the required on-page optimisation changes for your website. Our team of SEO specialists will conduct monthly reviews to deliver a tailored SEO action plan, comprising on-page SEO services that align with your website's specific requirements. Through our continuous optimisation efforts, your website will see enhanced search engine rankings and a steady increase in traffic over time.
SEO services usually take some time to show results. It may take anywhere around 6 to 9 months to see your desired outcome.
While Google Ads can provide immediate results for a cost per click, it's a temporary solution that loses effectiveness once the ad is turned off. In contrast, SEO can offer sustainable benefits for your business by improving your website's organic search rankings and visibility, leading to increased traffic and conversions in the long run. 
We help you boost your business
30-Day Money-Back
Guarantee*
*30 day money back guarantee is only applicable on shared and cloud hosting