Professional Business Email Hosting
Communicate smarter with Email Hosting! Create a custom domain email address to add trust and credibility to your email interactions.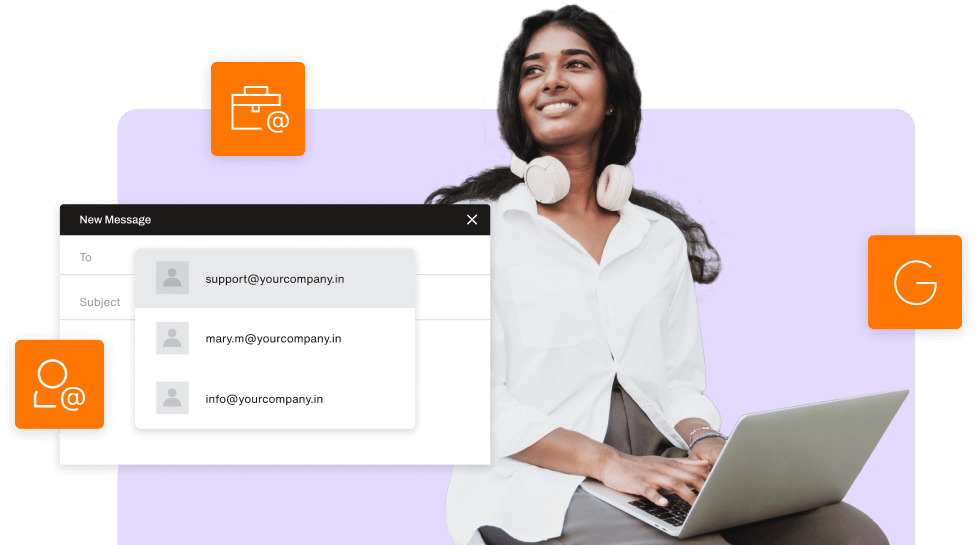 Choose Your Best Email Hosting Plan
What Do You Get with Your Professional Email Hosting?
Build trust with a professional email address 
With our Email Hosting, upgrade your email to
[email protected]
for a more professional look. A custom domain adds credibility, improves brand presence, and sets you apart in professional settings. Make the switch now for a lasting impression on your contacts!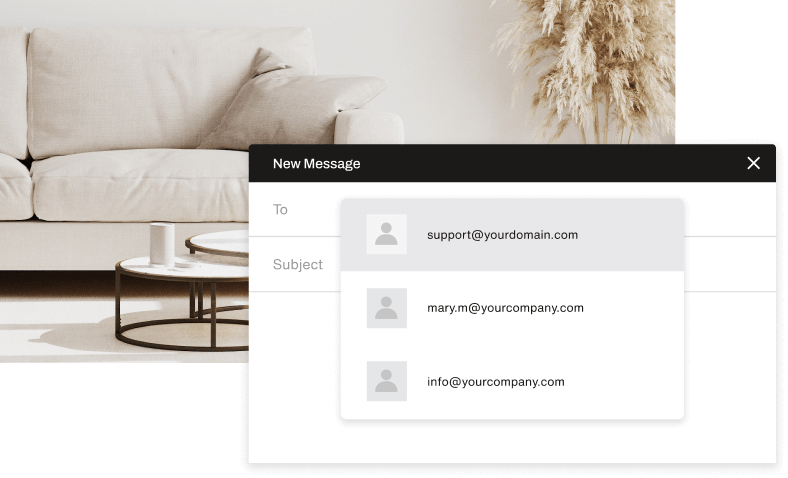 Manage your emails like a pro from anywhere
Experience unparalleled email access anywhere, anytime. Our innovative Email Hosting solution allows downloading emails through any Email client, ensuring seamless synchronisation across all devices. Stay connected and productive 24/7, and never miss an important message again.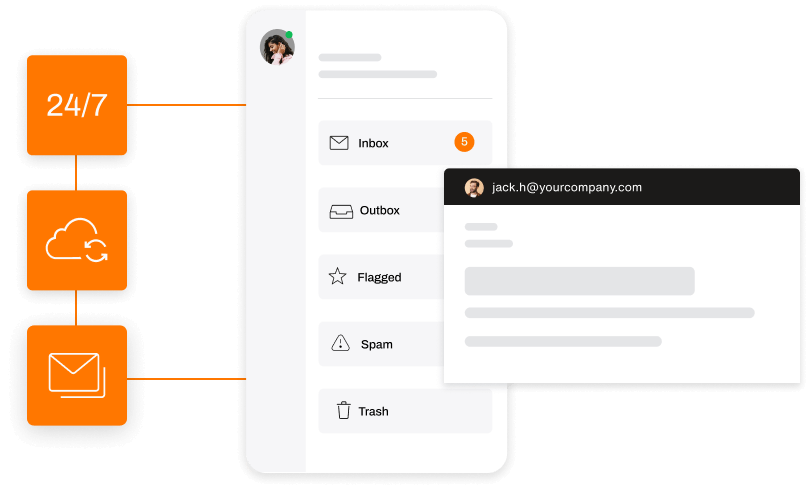 Leverage in-built continuous spam filtering
Transform your email experience with our Email Hosting's state-of-the-art built-in continuous spam filtering. Declutter your inbox and concentrate on what truly counts — thanks to our advanced filtering system.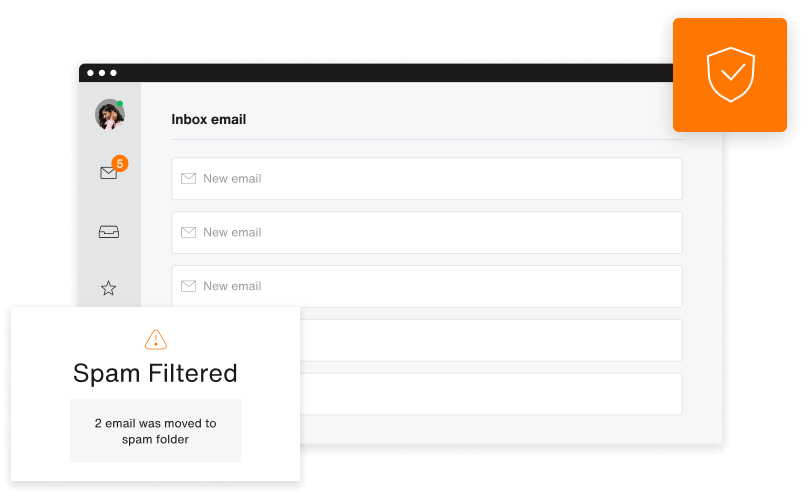 Enjoy ad-free webmail for uninterrupted work
Experience uninterrupted work with our ad-free webmail interface. Say goodbye to distractions and stay focused on tasks, messages, and emails. Enjoy smooth navigation and enhanced productivity in a clutter-free environment.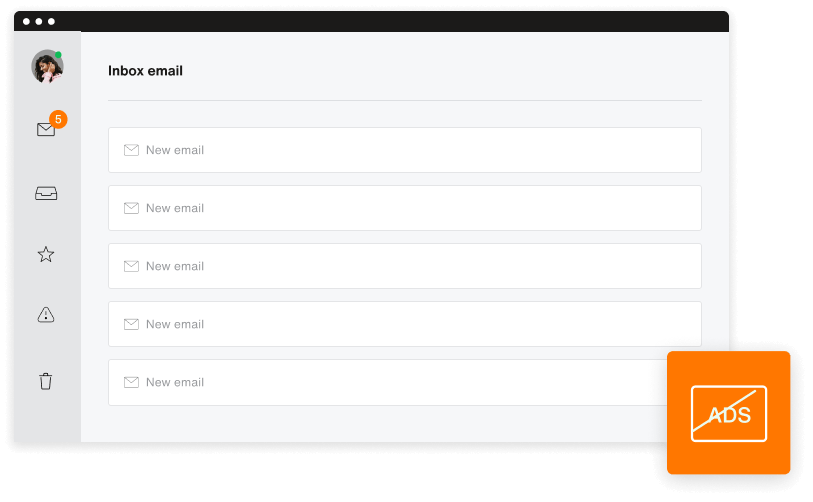 Benefit from enhanced teamwork with top features
Enhance teamwork with shared calendars, streamlined scheduling, communication, task management, and file sharing for a connected team. Experience seamless collaboration and achieve success with our Email Hosting's robust tools.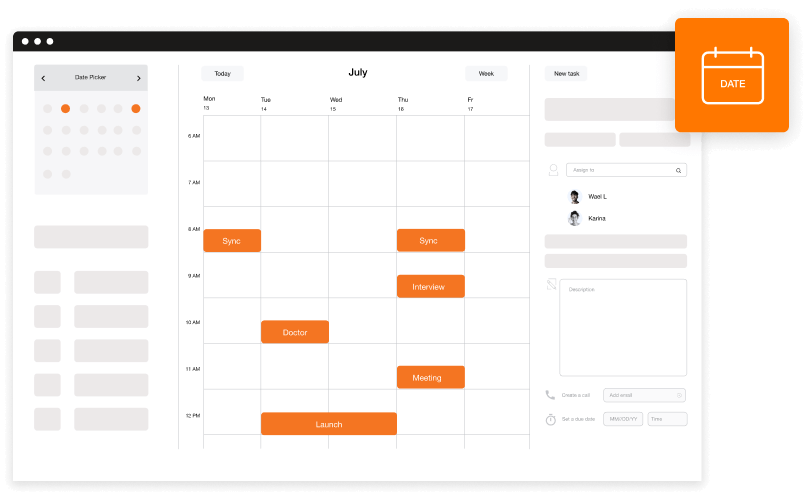 Be assured of round-the-clock customer support
Our 24/7 technical experts offer continuous support for all your queries. Your peace of mind is our priority, and we are committed to providing exceptional support whenever you need it.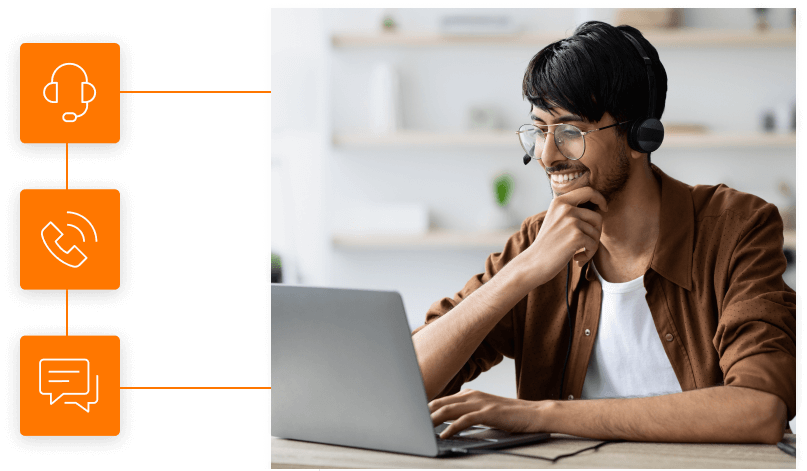 What Do You Get with Your Professional Email Hosting?
Communicate professionally
Harness cPanel/WHM to kickstart your Reseller business and easily manage your customers.  
Stay Connected
Access your emails anytime, anywhere. Download across any Email client 
Spam Free
In-built continuous spam filtering ensures you don't get any extra, unwanted emails 
Goodbye Ads
Enjoy an ad-free webmail interface and work uninterruptedly 
Do more than just Email
Work better with your team using Shared Calendars, and more! 
24x7 Support
Our technical experts are available round-the-clock for all your queries 
Email Hosting - Tech Specs: 
Our Customers Love Us
After bringing my business online, sales increased by 40%! By investing just a small amount into my new website, I have won 7 new contracts from huge companies I could never have even thought of earlier. All thanks to my professional website.

Ajay Chauhan
BigRock Customer
My previous website designer was charging an unfair amount and doing a shoddy job. I am glad I shifted to BigRock; the post-sales support, pricing, and user-interface are top quality!

Rishabh Pugalia
BigRock Customer
BigRock is an amazing web building experience. It's user-friendly DIY Sitebuilder helped me build my website quickly and without any assistance at all.

Khalid Bashir Khan
BigRock Customer
I purchased couple of domain names and a DIY package from BigRock and it was the best decision I could have ever made. With BigRock's help I was able to customize my business website, having absolutely zero knowledge of programming or designing. Thank you Bigrock!

Mohsin Khan
BigRock Customer
Email Hosting FAQs
Email Hosting is a service that runs email servers and provides email service for businesses and individuals. This allows the users to send and receive emails using a custom domain-based professional email ID and provides anti-virus and anti-spam filters and secure access to your saved data. 
Personal email is for one-to-one email exchanges with family and friends. It is also used for signing up for personal social media accounts and other services. Whereas business email is best for managing professional contacts and corporate communications. It usually comes with higher storage and business-specific integrations and features, including a control panel and migration support. 
Your email address sets the first impression among your clients and stakeholders. A professional branded email address builds credibility for you and your business and sets it apart from a generic email ID. What's more, it improves collaboration and communication among team members and helps organise your business.  
With Bigrock, you can get Professional Email Hosting at a reasonably affordable price. 
You should get the Business Email product if you are looking for a reliable and easy-to-use email solution that helps you send and receive emails across multiple devices quickly and without hassle. Moreover, you'll benefit from a professional and personalised email address, enhanced security features, reliable uptime, dedicated customer support, and seamless integration with productivity tools. 
Enterprise Email is the ideal choice for those seeking a robust and feature-rich email suite. With all the benefits of Business Email, it goes a step further by offering an impressive 30GB mailbox space. Whether you're expanding your group, team, organisation, or customer base, this powerful solution accommodates rapid growth effectively. Elevate your email experience with Enterprise Email and unleash the full potential of your communication capabilities.
Google Workspace is a premium offering from Google used by customers and businesses worldwide. It offers the familiar Gmail and Google Drive interface and functionality, all on your custom domain name. If you are looking for a premiere product for your business requirements, Google Workspace is for you!  
There are a few problems with using free email services:  
You most probably won't get the name you want. Common names like Anand Shah are already taken, and you'll have to resort to getting lengthy and confusing ones like "

[email protected]

" to communicate.

 
You miss a significant opportunity to build your personal/professional brand. 

 

Your contacts will find it harder to remember your long and vague email address.

 

You will see ads in your email interface and in the emails that you send out.

 
Therefore, it is always preferable to get Email Hosting services.
Bigrock offers three Email Hosting plans in India across different price points – Business Email, Enterprise Email, and Google Workspace. You can choose any of them and enjoy these benefits: communicating professionally, always staying connected, and in-built continuous spam filtering.  
Yes, you can! You will be prompted to enter an existing domain name OR buy a new one from Bigrock during the purchase process. On selecting the first option, you can enter your existing domain name to get email services for it.  
Yes, our Professional Email Hosting plans include in-built continuous spam filtering, which ensures you don't get any extra, unwanted emails, thus, keeping your inbox clean. 
We help you boost your business
30-Day Money-Back
Guarantee*
*30 day money back guarantee is only applicable on shared and cloud hosting